H.H.Brothers Maritime Consortium Group is a consortium of private companies established in 1992. When starting, the companies worked more in the field of trading rather than in shipping.
Our trade activity is several commodities such as:
- wood and sunflower pellets
- ropes;
- zinc and alluminium anodes;
We are autorized as an exclusive trade representative with vicarious rights for negotiation and arranging all formalities for import and export deals for the following companies:
- BIOENERGIA SLIVEN LTD
Since 2004 the company has owned a real estate of 38 788 sq. meters in the surroundings of Varna suitable for storage of various goods, lubricating oils, containers, etc. This is a perfect prerequisite for the base needed for the lubricants distribution and customs warehouses. There are also possibilities to develop additional areas and premises if needed for commercial purposes.
In 2005 in the area of the real estate a new store with area of 1000 sq. m. was completed, which was hired by the Austrian company Rehau.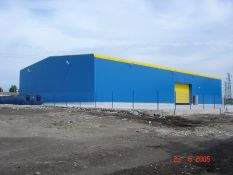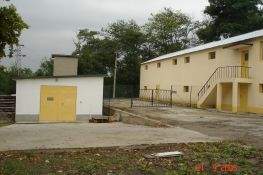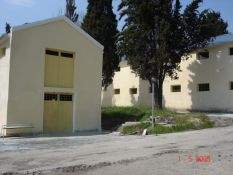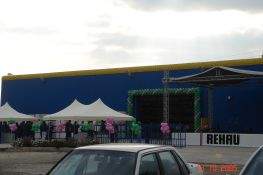 Our business is developed by a group of companies acting as a Consortium Group, as follows:
Name of the Consortium Group: H.H.BROTHERS CONSORTIUM GROUP
President: Capt. Hristo Hristov
Companies which are members of H.H.BROTHERS CONSORTIUM GROUP:
- H.H. BROTHERS MARITIME LTD - VARNA, BULGARIA
- H.H. BROTHERS LTD - VARNA, BULGARIA
- BULGARIAN TRADE OFFICE – VARNA LTD - VARNA, BULGARIA
- BIOENERGIA SLIVEN LTD
The Consortium main activity is the shipping and trading business. The HHBM Consortium Group is acting mainly on the Black Sea and the Mediterranean Sea.

For the last years the group of companies has developed into the following directions all related with the shipping business:

• Shipping and Trade

• Ship Management

• Ship Agency & Forwarding

• Ship Brokerage

• Time Chartering

• Ship Sale and Purchase

• Ship Repair & Supply

• Containers

• Consulting

• Rope Manufacture

• Flag state control surveillance of vessels calling at the Black Sea ports

• Ship's Radio Survey

• Cargo holds ultrasonic test for weather tightness. (Certified operator with Sherlog ultrasonic equipment – approved by the major classification societies)

The first vessels managed and operated by the Consortium in 1997 were m/v "LIVADIA", and m/v "FIRST" - ex m/v "INRUS". Later on in 1998 beginning the Volgobalt type sea – river vessels m/v "LIME", m/v "DORE" and m/v "DANI" replaced the first ones and worth to say – very successfully. The vessels that followed were m/v "VICTORIYA" and m/v "BALKANSTAR 4".

Since 2001 till 2003 the Volgobalts have been replaced with four seagoing ships - m/v "DESSY", m/v "JENNY", m/v "GERRY" and m/v "JAKOB". In 2004 m/v "NEVY" filled up our fleet. Since 2005 m/v "MARINE" has been under our management. Our intention is to develop our fleet with bigger tonnage vessels and also – with newer ones.

The Company is totally committed in achieving the highest management standards objected upon maritime safety, safe working practices and the protection of the marine environment. This involves the active participation, endeavour and ideas of all shore staff and seagoing personnel.

These high standards of safety and protection will be achieved by operating and continuous improvement of the implemented by the Company Safety Management System (SMS), which meets the requirements of the International Maritime Organisation ISM (International Safety Management) Code for safe operation of ships and pollution prevention.

In compliance with this policy, the SMS procedures are mandatory and binding upon all shore staff and seagoing personnel.

The Company competitiveness and good name are directly dependent upon this working philosophy.